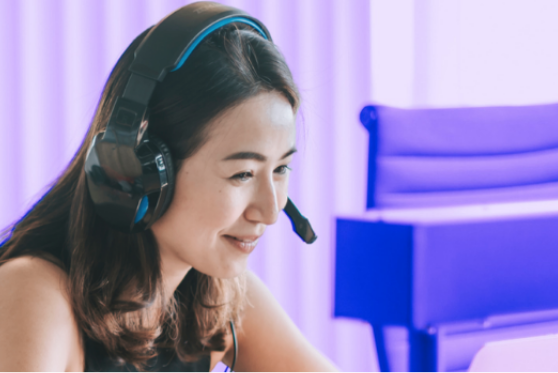 Answer 100% of your calls
BOOST YOUR CUSTOMER SERVICE
Use Artificial Intelligence to resolve the most frequent queries or to direct them to the most appropriate agent thanks to Smart Routing. Control and analyze the level of service in real time. Complete the solution with all the phone lines you need.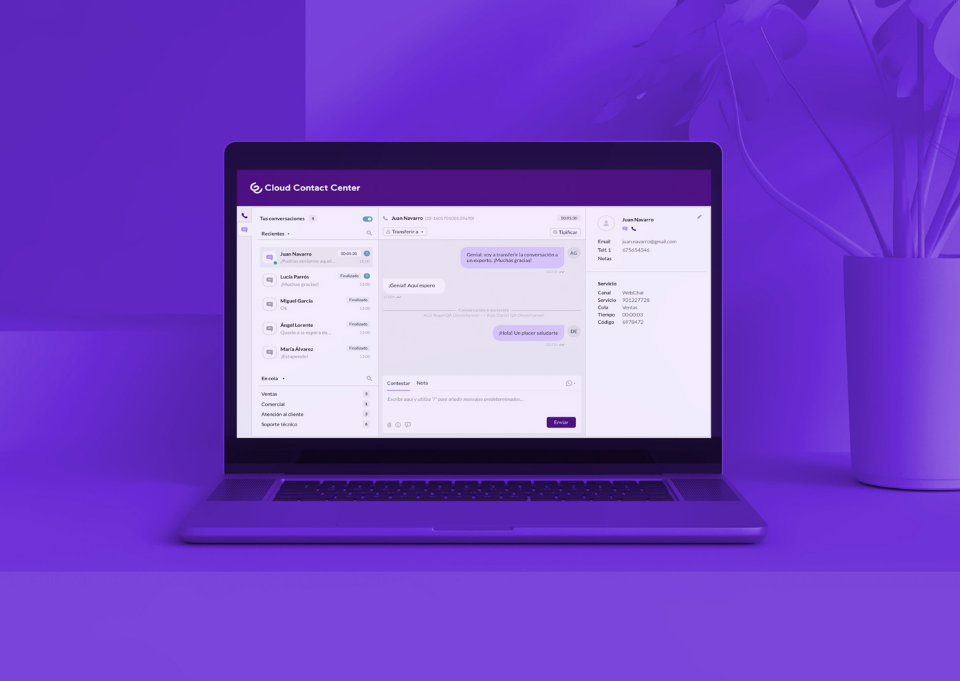 All your conversations in one place
BECOME OMNICHANNEL
Integrate WebChat within our powerful Omnichannel Contact Center and manage all your conversations from a single place: calls, WhatsApps, emails… Centralize your communications, optimize the work of agents and become omnipresent.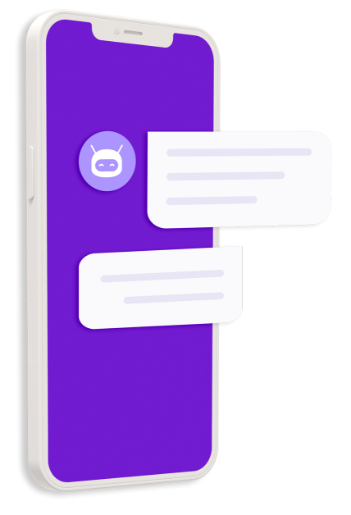 Optimize your communications
THE VOICEBOT WORKS FOR YOU
Give your bot personality! Streamline conversations, reduce costs and optimize the work of your customer service team.
Train your voicebot or connect it with your systems to collect information and automatically resolve the most frequent queries. Redirect all other conversations to the most appropriate agent.
FEATURES
Personalize your customers' experience with our voicebot
Route and manage conversations and reduce wait times
Type conversations and add notes
Manage your contacts with our calendar
Access the history of all your conversations
Record your conversations and listen to them whenever you want
Automatically transcribe calls
Monitor the performance of your agents and advise them during their calls, thanks to whispering
Analyze the service level and act in real time
Reschedule calls automatically based on the workload of your agents
Control calls from your own CRM ​ ​
DO YOU WANT TO BE THE NEXT
CASE OF SUCCESS?
Our converged solutions
communications help hundreds of companies to
Boost your customer service and your business.