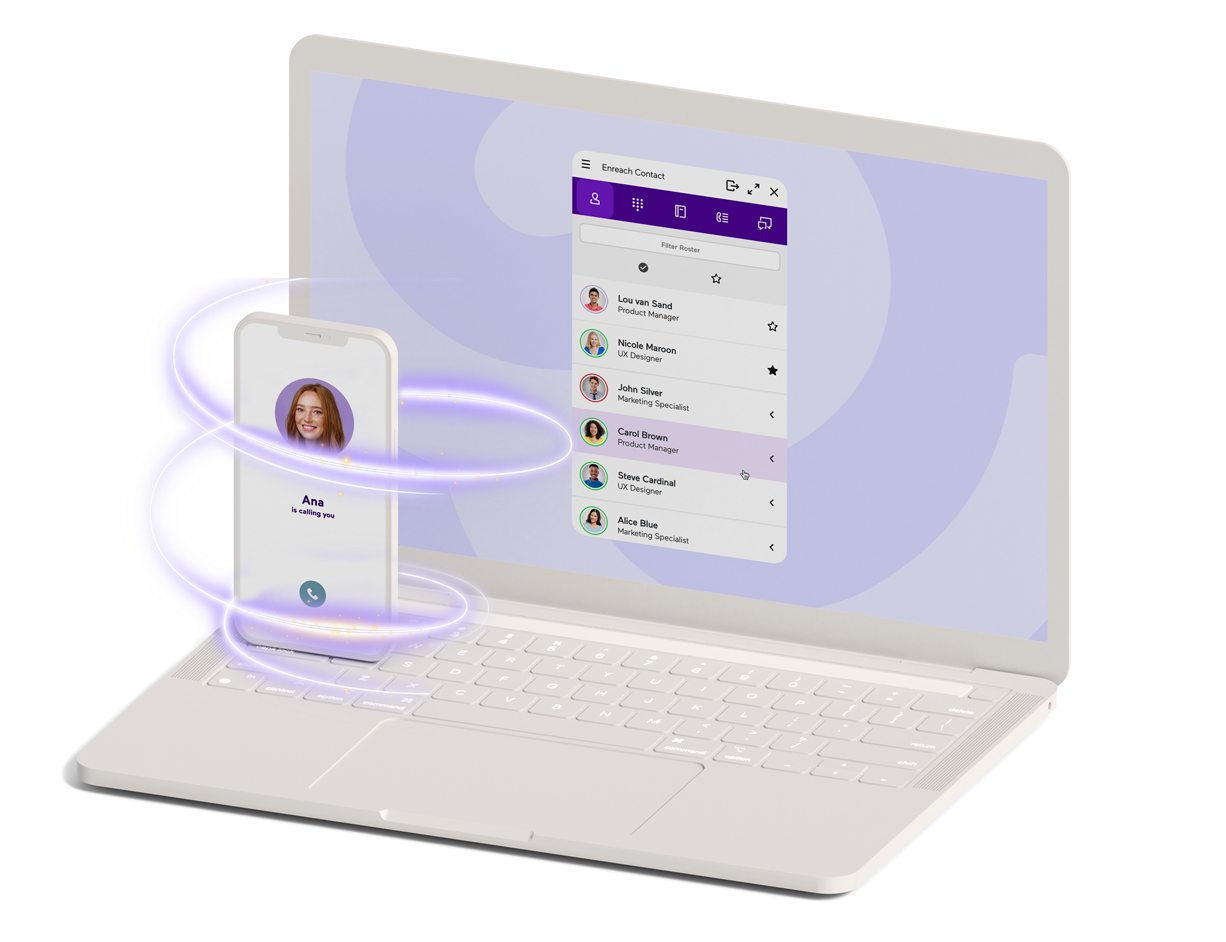 MORE THAN A HOSTED PBX
Enreach Contact goes far beyond being a hosted PBX with phone lines, phone numbers, mobile lines that act as additional extensions, and the ability to customize, manage, and automate every call… It's also the internal communication tool your company craves.
Teams can engage in free chat, calls, and video meetings, share files, and, of course, make and receive calls through the PBX, all within a unified workspace.
Moreover, Enreach Contact is accessible across all devices and seamlessly integrates with key business tools, including Google, Microsoft Teams, and over 100 different CRMs.
TRUSTED BY +2.5 MILLION PROFESSIONALS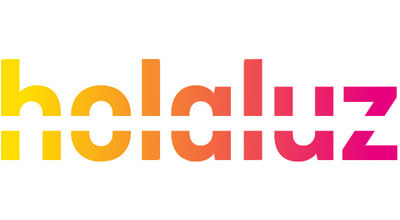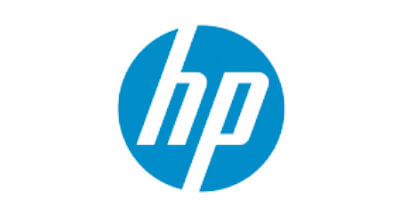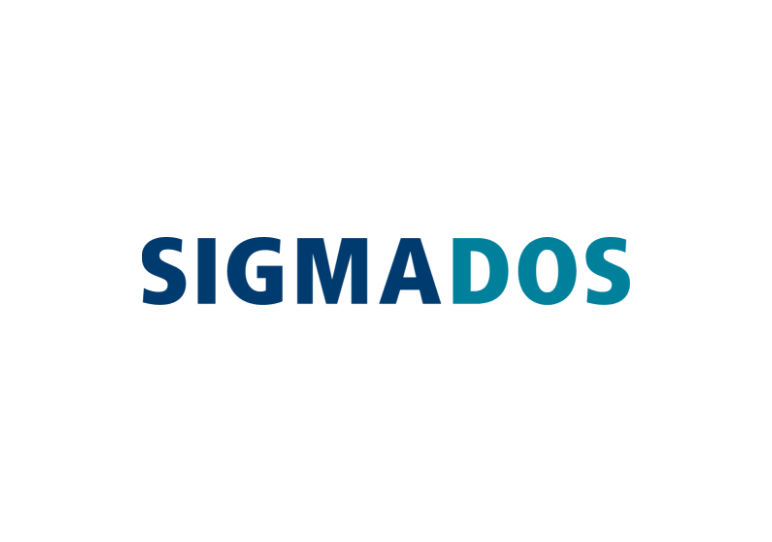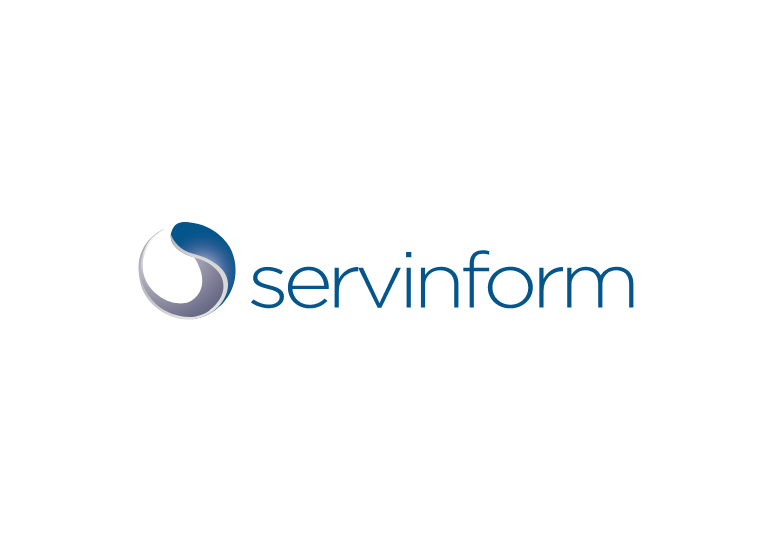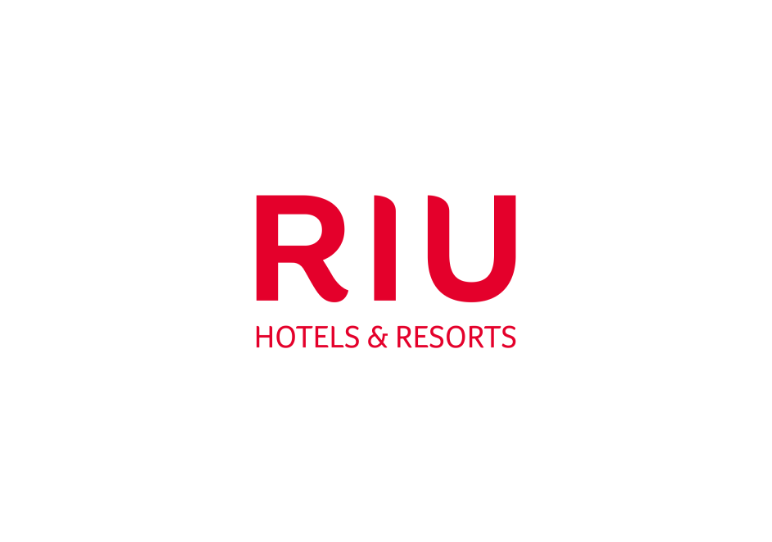 THE MOST COMPLETE HOSTED PBX
ADVANCED HOSTED PBX
FIXED, MOBILE AND VOIP TELEPHONY
INTERNAL COMMUNICATION: CALLS, CHAT AND VIDEO CONFERENCES
INTEGRATION WITH CRM, MICROSOFT AND GOOGLE
INTEGRATED MOBILE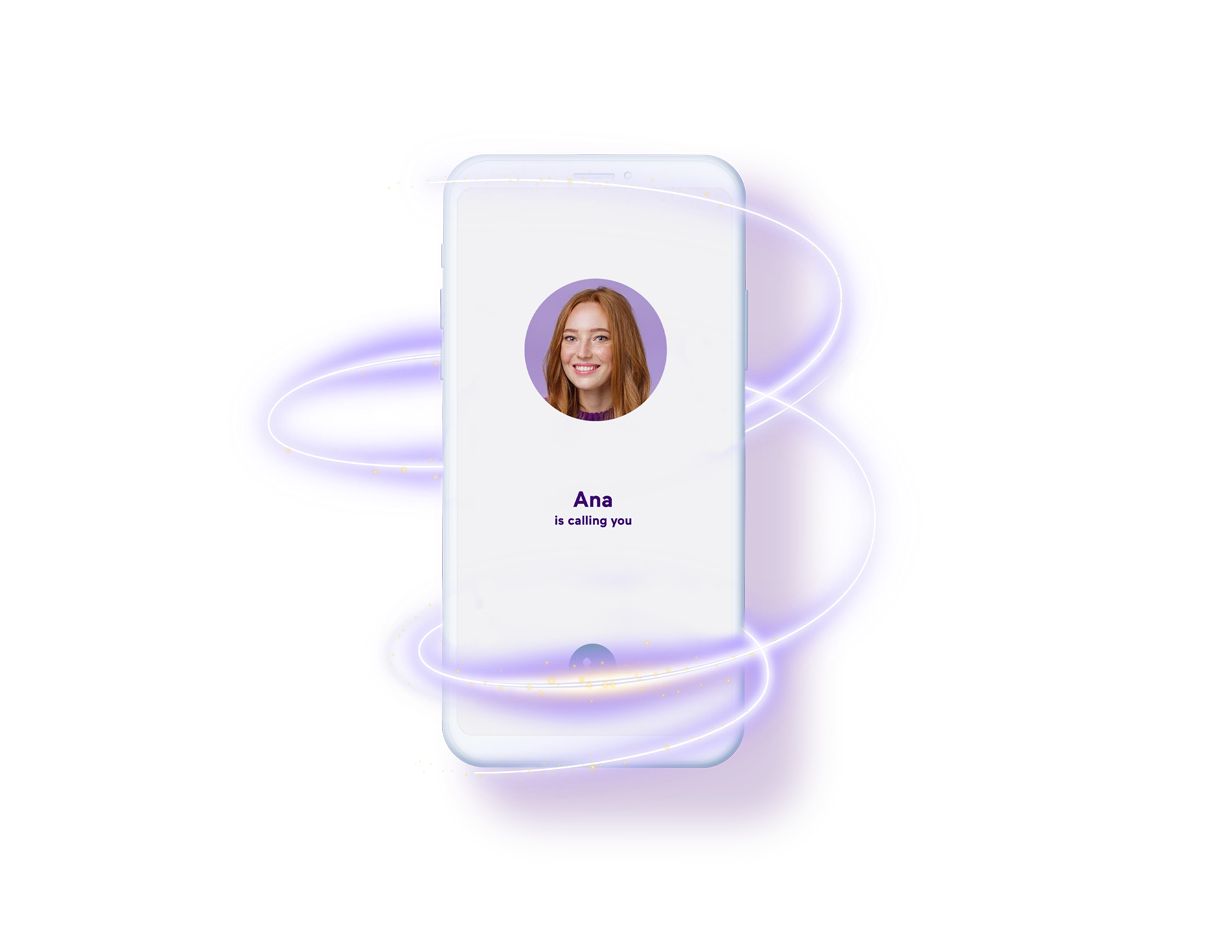 THE MOST POWERFUL HOSTED PBX
Advanced routing, multi-level IVR, advanced phone features, local, national, international, mobile, and smart numbering phone numbers.
With internal collaboration
In addition to telephony, you also get internal collaboration: chat, videoconference, free internal calls, file sharing and much more.
And maximum security
The devices are provisioned with encryption and authentication. Manage the connecting IPs, block calls to different destinations, and configure excessive consumption alarms.
DOU YOU WANT TO KNOW MORE? Call now at +34 900 670 750
MAIN FEATURES OF THE HOSTED PBX
Automated prompts
Multi-level IVR menu
Smart Routing
Waiting queues
Call distribution strategies
Call reports and statistics
Call recording
User-friendly administration portal
Live queue management panel
CRM integration
BENEFITS BEYOND THE HOSTED PBX
Make and receive phone calls
Call colleagues for free
Internal chat
Video conferencing
File sharing
User status sharing
Shared phonebook
Available in desktop version (downloadable program)
MOBILE PHONES SEAMLESSLY INTEGRATED INTO THE HOSTED PBX

Mobile number, unlimited calls, data for browsing… Plus, turn your mobile into an additional extension of your hosted PBX, without the need to download apps or have internet access.
New mobile number or portability
Unlimited calls
High-speed internet browsing
Short extension number
Call reception from the PBX
Speed dial
Voicemail via email
Call transfers
CALL NOW FOR MORE INFORMATION AT THE TOLL-FREE NUMBER +34 900 670 750
+34 900 670 750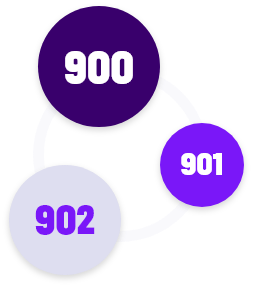 phone lines
PHONE NUMBERS
Add all the numbers you need to your hosted PBX and choose how you want calls to be managed for each of them. You can subscribe to new numbers and port the ones you already have to Enreach:
✔ National geographic numbers
✔ Smart network numbers 900, 902, 901
✔ Mobile numbers
✔ Short extension number
✔ International numbers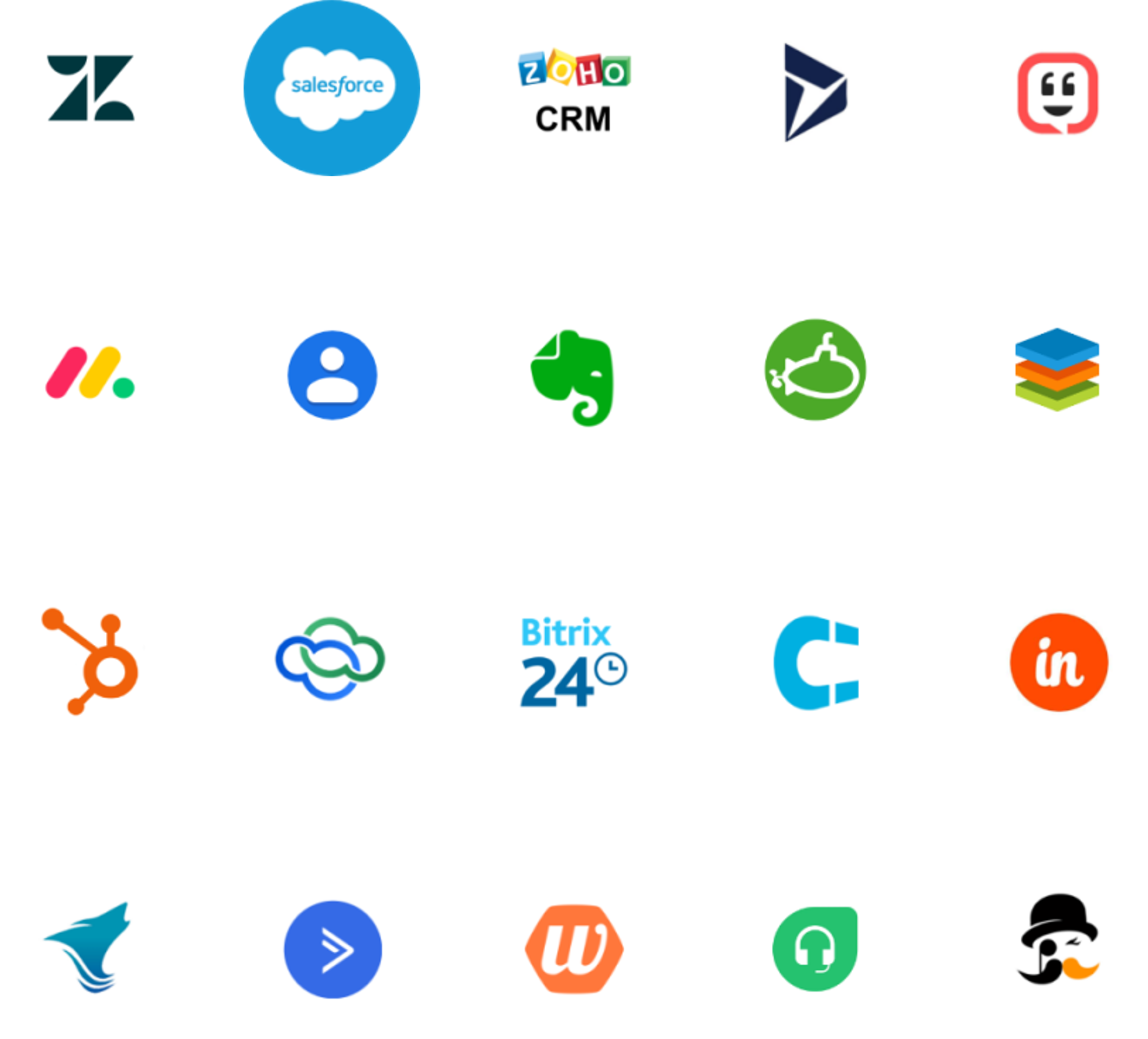 Even more productive
INTEGRATE YOUR CRM WITH THE HOSTED PBX
Enreach Contact integrates with over 100 different CRMs to enhance your productivity even further.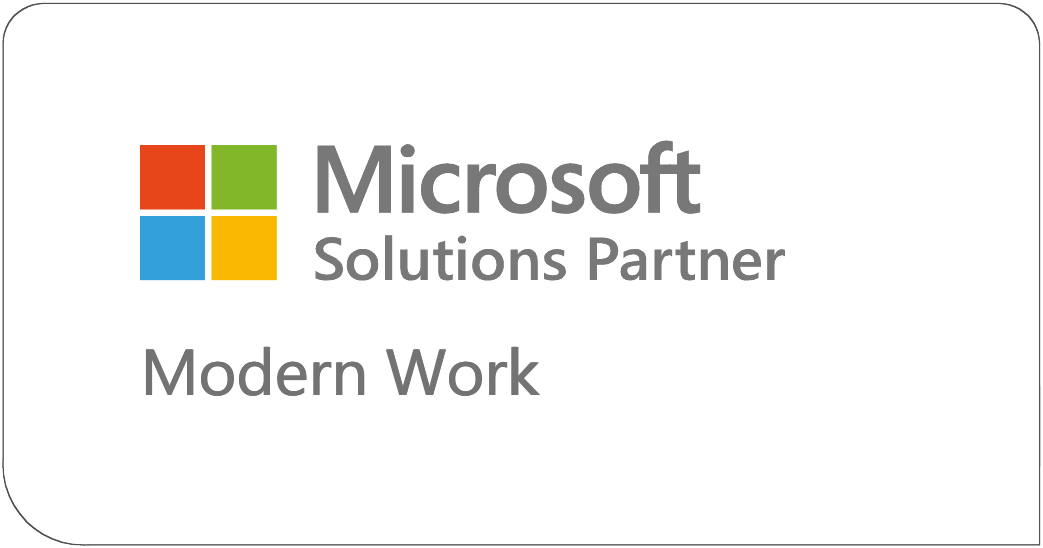 Microsoft Teams
INTEGRATE TEAMS WITH THE HOSTED PBX
If you are already using Microsoft Teams for your employee collaboration, you can seamlessly integrate it with our hosted PBX to use Teams as a phone system as well. The integration between Microsoft Teams and Enreach Contact enables each user to make calls with Teams phone number and also answer calls received through the hosted PBX using Teams.
GOOGLE + microsoft
UPLOAD YOUR MICROSOFT AND GOOGLE CONTACTS
Move your contacts from MS Office365 and Google Suite to your Enreach Contact.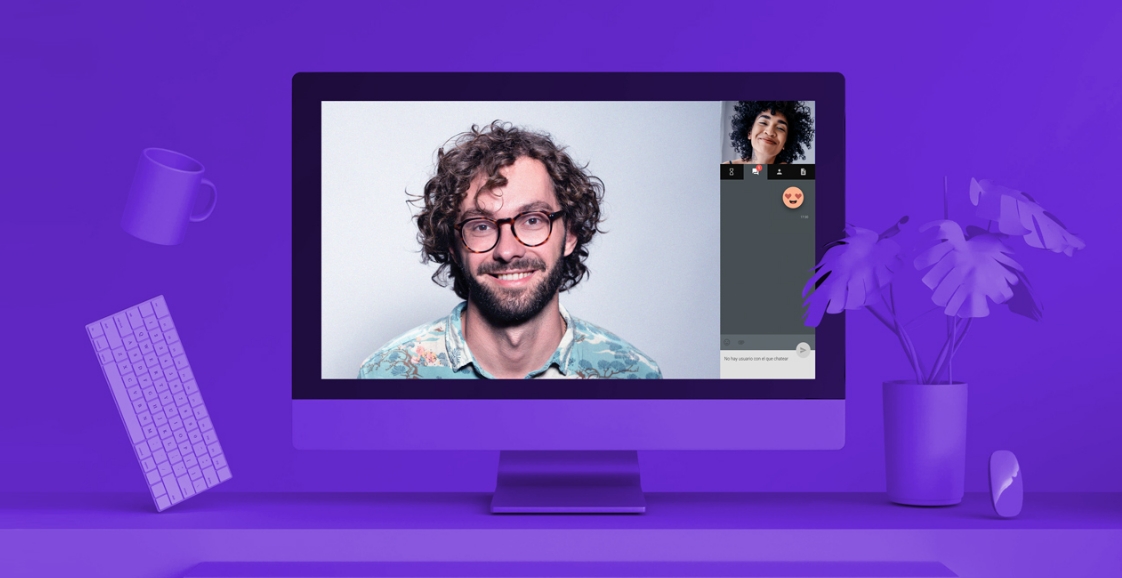 Remote meetings
VIDEOCONFERENCES TO CONNECT REMOTE WORKERS AND TALK TO CUSTOMERS
The Enreach Meetings video conferencing app is included with advanced and expert user plans, enabling face-to-face meetings from anywhere with mobile and computer access.
Clients won't need to download any software to meet with you, saving them last-minute frustrations and ensuring your client meetings start with their best disposition.