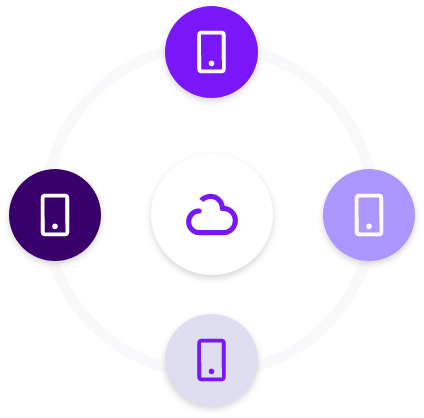 Teleworking
WORK FROM ANYWHERE
The calls you receive at the PBX are sent to mobiles so you can answer calls from anywhere. You can even transfer calls to the office!
You just need…
A MOBILE AND THE SIM WE SEND YOU
Forget equipment configurations, you will only have to enter the SIMs in the mobile! Each one includes unlimited calls, data and PBX extension.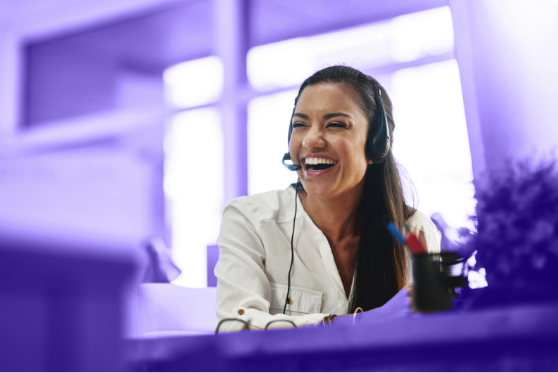 Maximum Productivity
NO INTERNET, NO MOBILE APPS
Mobile lines do not use the Internet or apps for calls, so you are assured of the best quality at all times, everywhere.
REQUEST YOUR TAILORED PLAN
MOBILE PBX
Do you need a new landline number or portability?
How many fees do you need? How many GB?
Enjoy all the features! Make calls from the switchboard, transfer them, divert them, have a short extension number, manage everything from a web application, set welcome, farewell and waiting music, schedules, voicemail, options menu… Regardless of the Internet and APPS!
KNOW MORE
FREQUENTLY ASKED QUESTIONS
What is the Mobile pbx
The mobile PBX is a hosted PBX where mobiles work as phone extensions.VoIP phones can also be used. Mobiles don't use Internet connection for the phone calls.
The mobile PBX manages phone calls and diverts them to the fixed or mobile extensions.
Mobile lines can be called directly using the mobile phone number and they can get incoming calls from the PBX.
Mobiles can transfer phone calls, divert them, get phone calls from the PBX and much more.
How do mobile extensions work?
They work as a mobile line
As with your current mobile plan, you get a SIM card to insert in your smartphone. Once you turn it on you get phone line, with a mobile phone number and 4G data.
They work as a PBX extension
As with a regular desktop phone extension, your mobile has a short phone number your colleagues can call you to, you get incoming calls from your PBX and you can even transfer them. It works just as a fixed phone extension
Benefits of using the Mobile PBX
You do not pay for internal calls: free
All calls made from fixed extensions to mobiles and from mobiles to company extensions or landlines are totally free. So, calls between company workers are cost-free.
You get total mobility
Telecommuting? Moving around while working? Taking calls while out of the office? All this and much more is made possible because mobile phones get to be part of the switchboard, which affords you total mobility and ensures no calls are missed.
You don't miss calls
In addition to achieving total mobility, you can enroll mobiles in waiting queues and create various ringing strategies so that your business calls are always answered.
You don't need Internet
Because Internet access is not required, these are regular calls and always heard with high sound quality. Being a regular mobile service is especially important, because the strength of an Internet connection can fluctuate and adversely impact call quality. However, because you are not using the Internet, you forget about that issue.
It's very easy and it requires no configuration
IP phones require configuration. With mobiles, all you have to do is insert the Enreach SIM card and your extension will be working.
You unify everything: landline-mobile-switchboard + info
Instead of having a telephone system where everything works dissociated almost as if it were not part of the same company, here you will have a telephone system where mobile phones are real extensions. They can transfer calls, receive calls from the switchboard, be part of waiting queues and ringing strategies, office schedules and much more. Definitely, what professional mobile lines should be.
What companies is the mobile switchboard aimed at?
Enterprises with sale agents
Enterprises with sale agents or employees working in mobility, such as real state, logistics, delivery and others get huge advantage over their competitors by combining mobiles and PBX and helps them save lots of money by unifying everything.
Enterprises with warehouse or similars
In enterprises with warehouse is usual to have to go to the warehouse, and also warehouse managers must be available by phone extension. With mobile PBX people from the office will be able to move to the warehouse with no need of pausing the call; and warehouse managers will be always available.
Enterprises with bad Internet connection
Fiber Internet connection is still not available everywhere, and enterprises that don't have access to it can now use a PBX and manage several phone calls by using a professional PBX that does not rely on the Internet connection.
Enterprises looking for simplicity
Mobile extensions do not require configuration, we all know how to use an extension and you can carry your mobile extension with you in your pocket and talk while you move. The same as cordless phones but with many more benefits.
How is it different from Virtual PBX with mobile apps?
Mobile PBX
It is a native integration between switchboard and mobile.
You do not need to be connected to the Internet to answer calls from the switchboard.
Calls don't drop if you have a bad Internet connection (because you don't use the Internet).
No apps are used so the connection is not lost, nor are calls lost.
It has a higher price per user because it is a mobile rate.
Includes flat call rate.
It can be combined with users who use mobile apps.
Virtual switchboard with apps
It is necessary to install a softphone type app on the mobile.
You need to be connected to the Internet to answer calls from the switchboard.
Calls drop if you have a poor internet connection.
Apps frequently lose connection and calls are dropped.
It has a lower price per user.
You pay for each call.
Which network does it use?
We use the mobile coverage of Orange, both for voice and data. You should bear in mind that calls do not use the Internet. So, even if you don't have an Internet connection, you can keep on talking as long as you have normal coverage.
Do we need Internet connection for phone calls
No, you don't need Internet connection to talk on the mobile phone. Fixed and receptionists extensions do requiere Internet connection.
What do we need?
You just need smartphones. We will send you the SIM cards and you will get them in 2-3 days since buying the service.
Can I use iPhone and Android phones?
Yes, we give you a SIM card and you can use it in any mobile you want. It works on both iPhone and Android, no app download is required.
Is there a minimum number of mobile lines required in order to have a switchboard?
If you are self-employed you can contract a mobile line with Mobile PBX, thereby enjoying all the advantages of a switchboard such as found in large companies.
How long does it take to get it up and running?
2-3 days for new numbers, 5 days if the numbers are to be ported in. You won't be left without a working line because we do all the port-ins during the nighttime. Besides, we don't initiate port-in requests before you receive the SIM card, to make sure you never miss calls.